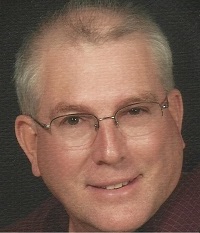 Hey… Greg Ray here…
I hope that this home-based business course has been a help to you.
The benefits available to home business owners make me wonder why anyone would not consider it. Even if you never "make a killing" online, the average tax savings for home business owners are over $3,000 per year.
I have laid out some very important factors to consider when evaluating business opportunities.
The time has now come for you to take action… your car doesn't go if you don't put gas in it, now does it?

I believe I have the very best home business opportunity on the planet, but it does you no good if you don't take advantage and get started.
We offer a 100% money back guarantee as well!.
You've got to take action for anything to work!
Many people believe that the best time to get started with a business opportunity is to get in on the ground floor…  that's not really true.
In reality, more millionaires are made when entrepreneurs join companies who have reached 120-200 million dollars in sales per year… and then they ride the wave as the company grows and tops the 1 billion dollar mark.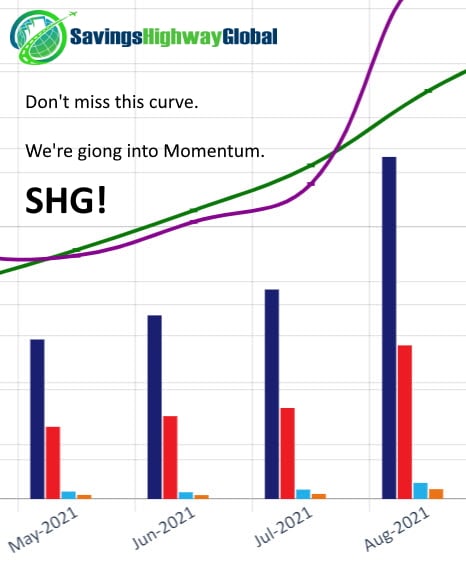 Take a look at the bar graph on the left… this shows the company growth since May of 2021… the company growth is sky rocketing!
What makes Savings Highway Global so unique is this… our "members only" travel engine is powered by a 23 year old company with an A+ rating with the BBB which has sold over 4 million memberships.
So, even though Savings Highway Global itself was started back in May of 2019,  it has all of the stability of an established company as well as all the benefits of a new startup as well!
If you have been searching online for a home-based business opportunity for any time at all, you probably have not seen an opportunity quite like Savings Highway Global.
Savings Highway Global is a very affordable opportunity with the structure in place to ramp up your earnings anywhere from $2,000 to $30,000 per month… and more!
Can't wait to have you on my team… let's get you started today!
You can join by clicking the link below…
https://gregray.savingshighwayglobal.com/
Just click the green "Join Now" button… just 20 bucks!
Or you can go all in at the Platinum level at $100 per month.
Or… contact me and let's visit… here's my phone number and email:
1-405-556-1873
SavingsHighwayGlobalSuccess@gmail.com