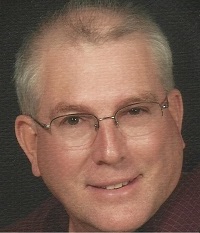 Hey, it's Greg Ray here again. I am a Platinum Director Team Leader in Savings Highway Global with something very important to share with you today…
Savings Highway Global… My Primary Business Opportunity
The primary goal our founder and CEO, Steve Gresham, has set forth is to help 1 million families to become debt free through our business system.
Instead of offering overpriced physical products that most people aren't already purchasing, we help people save money on things they are already spending money on.
You Can Receive Great Deals And Cash Back On…
 Apparel and Accessories
Car Buying (New or Used) & Rentals & Auto Services
Beauty and Fragrances
Business Supplies & Home Office Supplies
Cell Phones
Coupons and Daily Savings Deals
Education
Electronics
Entertainment
Financial Products
Flowers and Gifts
Food: Groceries, Restaurant (Dine In/Out) & Fast Food
"Go Green" Products
Health & Wellness
Home & Family
Home Buying and Selling
Insurance With 200 Insurers, Voluntary
Benefit Providers
Pet Supplies
Sports – across 18,000 Venues
Fitness
Taxes – Average North American family can SAVE up to $3k to $9k per year
Tickets To Events
Travel – Save Up To 75% on Hotel Rooms,
Condo Weeks Start at $249
    And MORE, MORE, MORE!
Evaluation Results…
We have looked at a lot of things over the course of these discussions… right?
So, let's spend just a few minutes evaluating my Savings Highway Global business opportunity and see how it measures up.
Size of Market
Travel is an 8 trillion dollar per year industry… that's pretty big… and it's NOT going away.  People also LOVE to find ways to save money on something they are already doing.  And if your customers don't travel we have our Savings Club Portal that helps the average family save $4900 per year.
Profitability of the Market
People definitely spend tons of money every year… and they certainly would love to know how to save on everything they spend their money on.
Look For An Evergreen Product
People spend money year round… and, travel is a year round market!
Competitively Priced Products
Not only are the prices competitive, we blow the doors of the other guys.
Company Longevity
While Savings Highway Global is relatively new, our Members-Only Travel Engine is powered by a 23 year old company with an A+ rating with the BBB which has sold over 4 Million Memberships.
Inexpensive Investment
Just remember the slogan on many of our ads:  All for the price of a PIZZA… Just $20.  It's true!
Digital vs. Physical Products
Our travel engine is digital…  it can be accessed through your computer or phone anywhere you can get on the Internet.  Our Savings Club Portal is digital as well.
Residual Income
Customers pay each month for their memberships, and our team members collect monthly.  85% of the cash generated goes back to the affiliates.
Retail Pays the Bills
Savings Highway Global gives a 50% Fast Start bonus for each new affiliate you refer.  That means that even if you're a "Gold" member ($20) and you refer a Platinum member ($100), you still earn 50%… or $50.  Most companies only pay you on those who join at the same level you are.  If someone joins at a higher level, you don't get paid.  Who else does that? 
Savings Highway Global measures measures up up quite well with my home business and product evaluation guide.  Do yourself a favor and give this some serious consideration.  Savings Highway Global is a Winner!
Only one step left… Click the "NEXT" button below…