Final Contact  and eMail if you still missed talking to them…
Hi, _______________, this is Greg Ray following up with your request to learn more about a home-based income project.
I was notified from one of my websites that you recently asked for information about my exciting and profitable home-based income project.
I just wanted you to know that I've been trying to follow up but unfortunately haven't been able to reach you by phone.
The reason I called was to get you the information you might need and answer any questions.
I'd really like the opportunity to learn more about you and what you're looking for, and of course, to see if our project is right for you.
__________________, could you do me a small favor?
Would you mind replying to this email (or give me a return call) and let me know if you're still looking for some extra income?
I'd really appreciate it.
If you already found something else or no longer interested no worries.
Just reply to this email and let me know so I can take you off my list.
Thanks again _________________ , I hope we get to meet send soon.
Please drop me a quick email or leave me a phone message… either way.
Thanks in advance,
Greg Ray
Platinum Team Leader
HomeIncomeBonus@gmail.com
1-405-556-1873
=======================================================
Here's the email message to send after getting off the phone with your prospect…
(Subject)
Here's the work from home information you requested…
(Body)
Here's the work from home information you requested, ___________. I'll also be sending another email with the link to access your Vacation Getaway Voucher.
Thank you for visiting with me earlier on the phone.
I will make this short…
Here's the link to the online presentation for my work from home business… Yes, you really can start a work from home business for just twenty bucks a month.
http://homeincomebonus.com/success
Also. this link might actually be to one of my team member's website, because that's what I do… I market for my team members and help them build their business… and I'll do the same for you when you join our team. Whether it's my site or a team member's, rest assured that I will be working closely with you to help YOU reach YOUR success goals.
After checking out the business opportunity page, I invite you to check out more of the training site I am building for my team members…
http://homeincomebonus.com/tour
As I mentioned above, you can get started at the "Gold" level with your own travel engine to book hotels, vacations, condos, car rentals, cruises, and flights… plus complete access to our valuable Savings Portal where people save on average about $4900 per year…  and you can get all this right from your computer or smart phone for just $20… the price of a pizza!
So, check us out… if you have any questions, my contact information is listed below.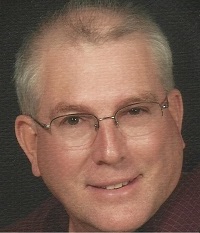 Greg Ray
Platinum Executive
Team Leader
1-405-556-1873
SavingsHighwayGlobalSuccess@gmail.com